Last week I had the opportunity to travel to New York City for a very vibrant marketing conference: "The Quirks Event 2016". This is only the second year of the event, but it has already proven its value to the both industry attendees and researchers.
The Quirk's Event in Brooklyn, New York is a two-day experience that centers around a large and interactive exhibit hall where industry professionals can come together to meet face-to-face, network, and learn about the latest trends and techniques in market research. The conference features educational workshops where speakers of different backgrounds offer their expertise on a variety of topics. Noldus Consultants gave the workshop "Mirror of the Mind - Insights gained from studying the face".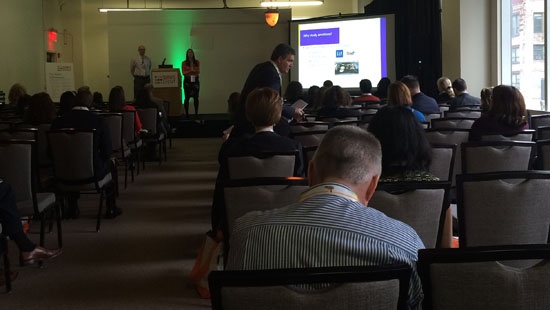 Q-OOL presentation
At the first conference day, Abbe Macbeth and Jason Rogers, senior consultants at Noldus, gave a talk about how to gain insights from studying the face. They attracted a lot of attention with their session on best practices in studying facial expressions in market research. Concrete takeaways for attendees were:
Facial expression is a reliable indication of emotional state.
Automatic facial expression measurement is readily available and robust.
Facial expression analysis allows market research to gain deeper insights.
Abbe and Jason embraced the Q-mandments (what a cool name, as designated by the Quirks Event itself), which ensured that attendees received the most relevant and insightful information. The Q-mandments stated that all speakers must be interesting, effective, relevant, honest, engaging, memorable, prepared, visual, accessible, and considerate. The goal of that list: ensure that presentations would not turn into sales pitches. Job well done Quirk's. I spoke to a lot of attendees who all appreciated the vibe of the conference.
Q&A
The presentation was received very well by a critical audience of market researchers and consumer insights experts. There wasn't much room for an extensive Q&A session after the presentation, but researchers who were very enthusiastic about all the insights presented by Abbe and Jason visited our booth in the exhibit hall to get their questions answered.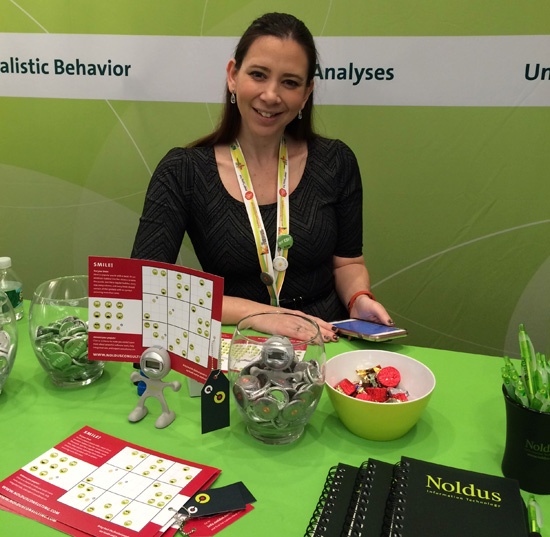 Summary of the Q-orkshop
In short, Abbe and Jason explained how faces are not only a reflection of our emotionality, but also represent truly unconscious, System 1 responses. Therefore, the face can provide a quantitative measure of emotional state. They gave several research examples of studies showing the added value of this technique for measuring emotions in market research.
Technological advances have led to the development of several automated systems for determining facial expression. But the ability to classify and analyze the face is but one tool for conducting market research. The real value is not in the technology per se, but in the ability to generate deep, emotional insights based on quantitative results.
Q- xperiences
Both days market researchers interacted with each other and talked about best practices, case studies, new techniques, and in the end, decide at which booth to drink the evening's cocktails. Networking, as always, is an important part of the event. At the Noldus booth, attendees could also play "emoji" Sudoku for prizes. Naturally, we also had to try to figure it out ourselves!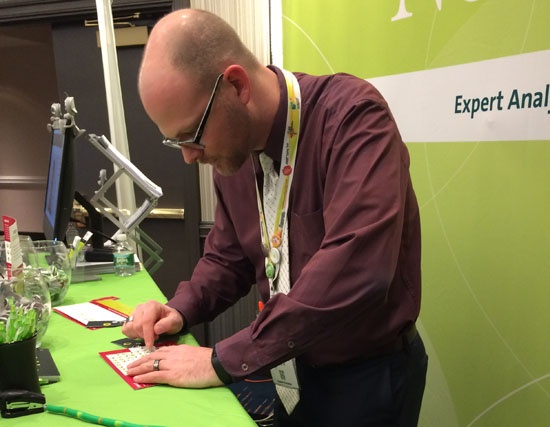 More information
Interested in learning more about advertising research with facial coding or about different emotions and insights? Check out the infographics, also published on this blog.