Being able to predict the success of an advertisement campaign is of utmost importance to designers and companies. In this process the advertisement is often the zero moment of truth. Read on to learn more about advertising research.
Mind-blowing Facts about Advertising Research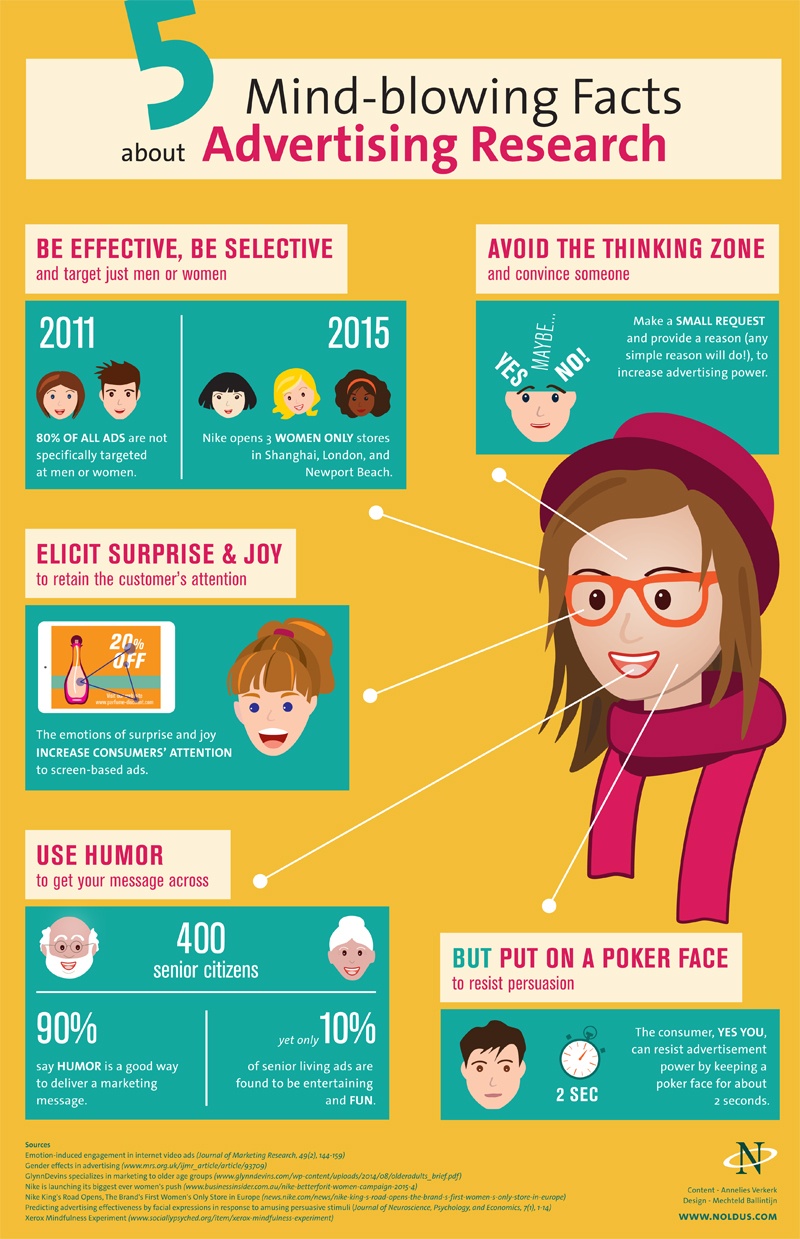 Resisting Persuasion by Controlling Your Facial Expressions
Over a period of 30 months, Peter Lewinski, Research Fellow at the University of Amsterdam and VicarVision B.V., carried out 12 experiments with an automated facial expression coding software called FaceReader Online.
This new neuromarketing technology helped him to test more than 1200 facial emotional reactions to dozens of famous advertisements. The experiments yielded 1 million frames that provided more than 10 million data points to analyze on variables such as emotions of happiness, sadness, anger, surprise, fear, disgust, contempt or valence, arousal, and attention. Learn more!
Emotions
Do you want to offer your client a tool for remote measurement of appreciation, acceptance, preference, and so on? You can now incorporate online facial expression analysis in your market research. The tool FaceReader Online was used to test the emotionality of advertisements.
Quantitative and qualitative analysis show FaceReader's validity compared to known in-market metrics. Effective, efficient, objective and proven. More information in the complete study.
Naturalistic Behaviors. Unobtrusive Observations. Expert Analyses.
Read a few simple examples of how Noldus consultants were able to assist researchers in taking their research to the next level. As a consultant partner, our research professionals cut through the complexity of designing and implementing research protocols.